TIME LINE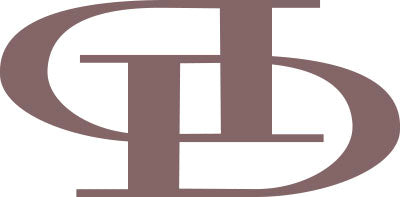 1997
DOTTI specializes in high quality handbags & accessories in precious materials, as well as bespoke pieces, whose contemporary design appeal to both classic & modern tastes.
With numerous bestseller and iconic models among more than 80 designed over the past 25 years, blending peerless Italian craftsmanship and innovation.
Explore our story: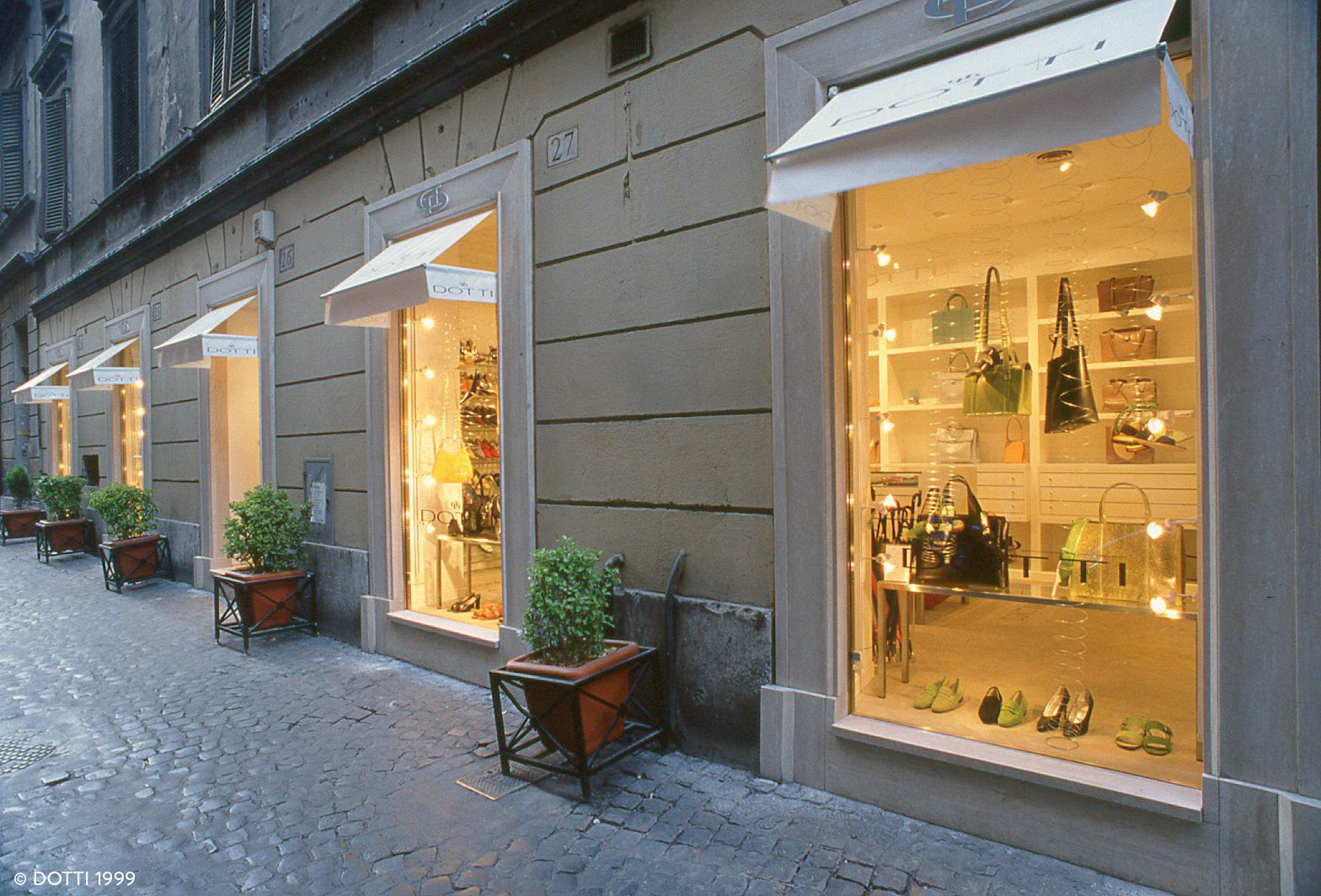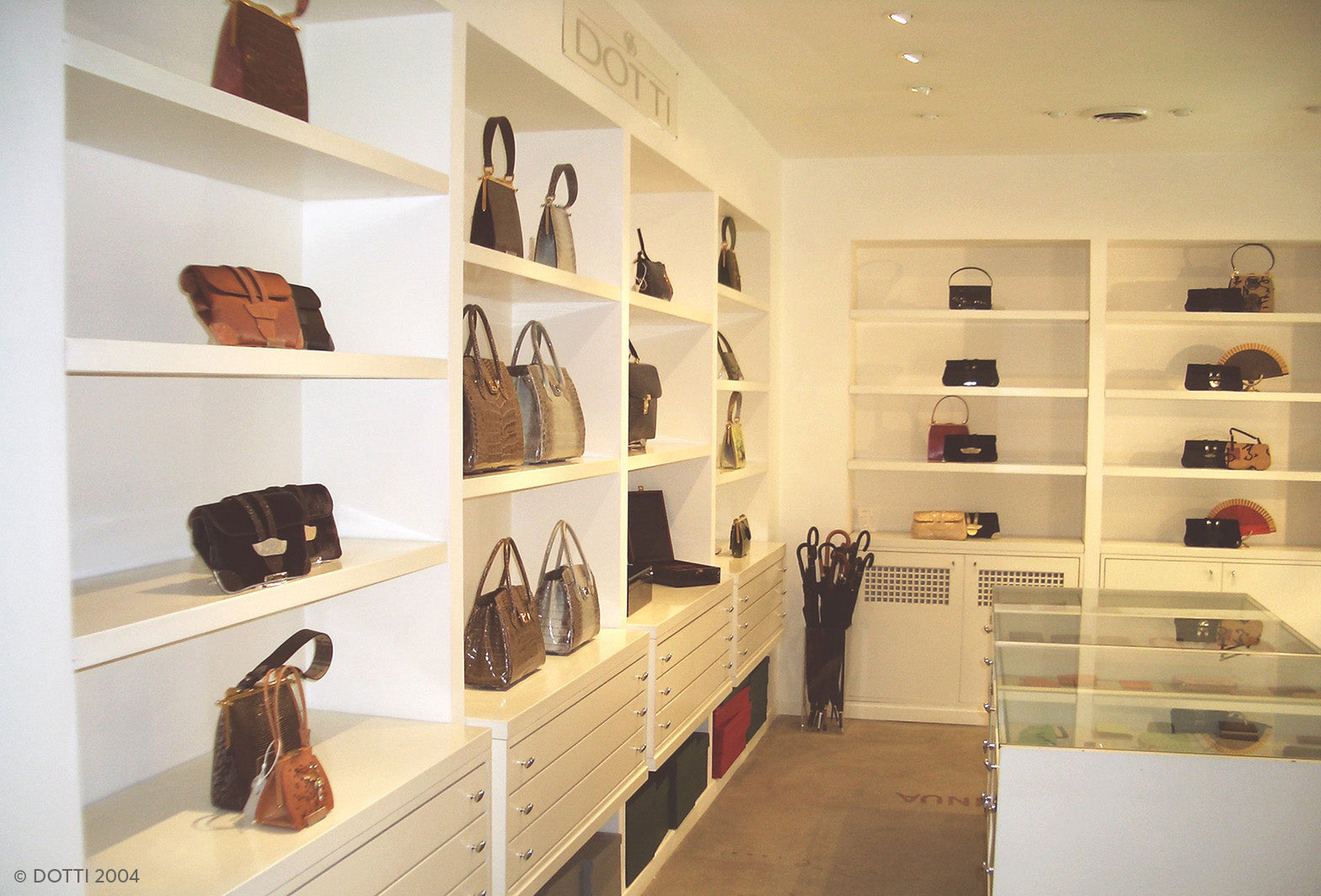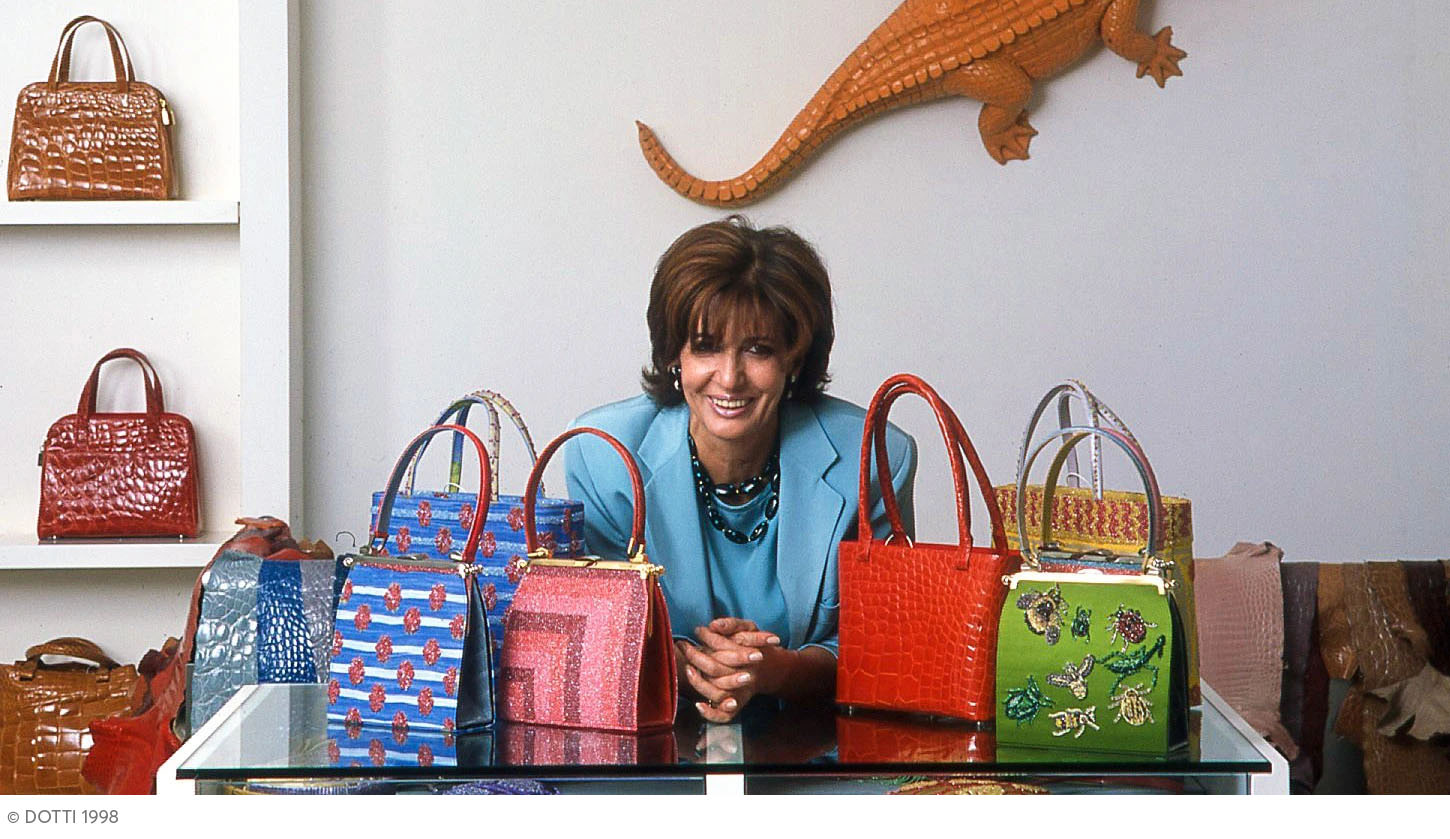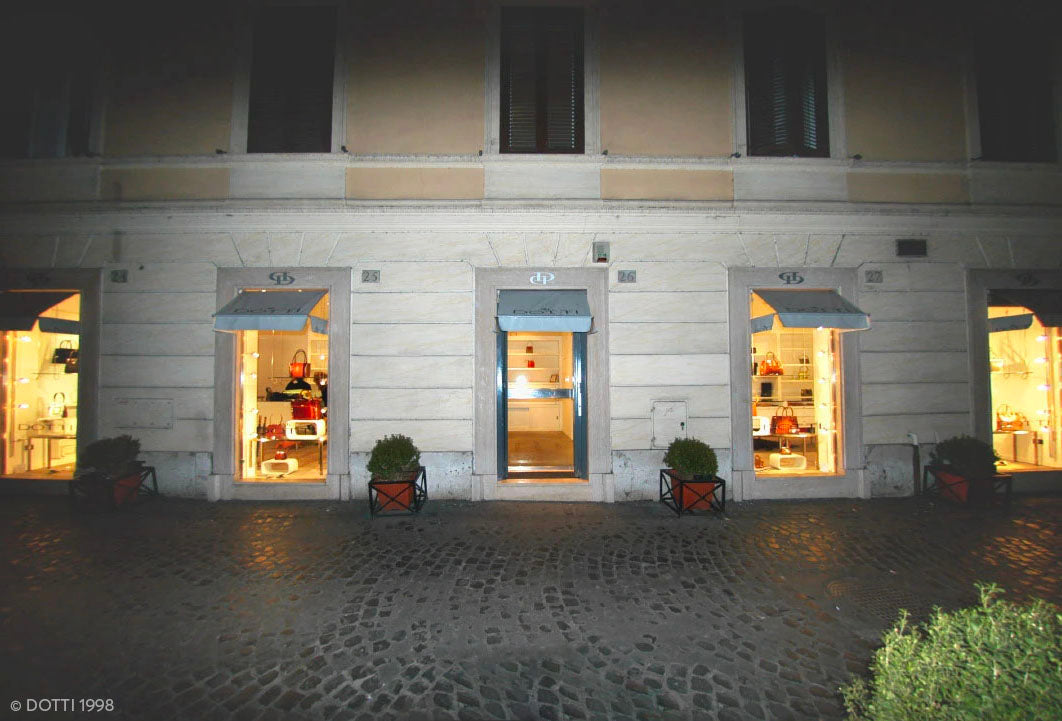 1997
VIA BELSIANA 26
Serena Dotti opens DOTTI boutique in the very heart of Rome.
1998
THE 'MINISTER' BAG
DOTTI launches its first iconic bag, chosen by many career women,
always on the go.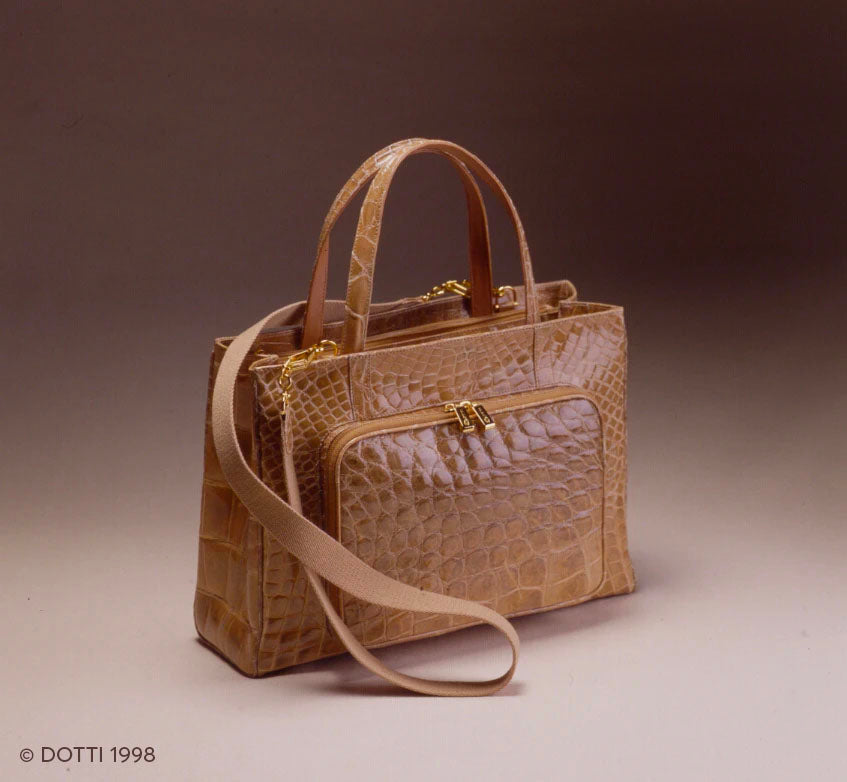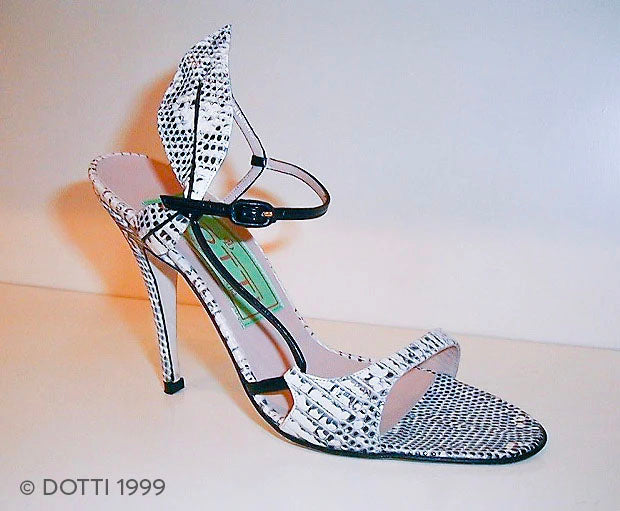 1999
SHOE LINE
With 15 elegant models, in original combinations of luxury materials DOTTI introduces its first shoe line.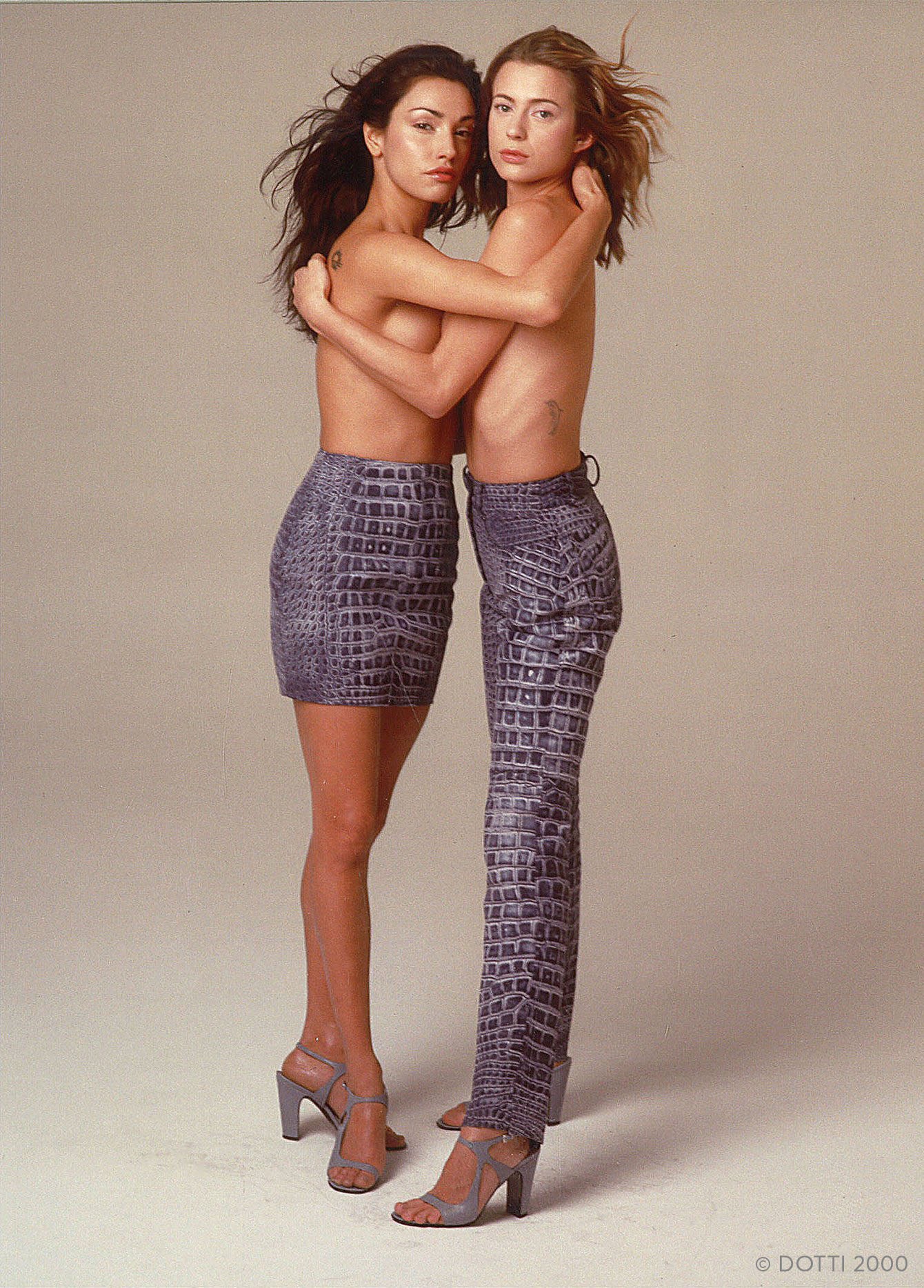 2000
DOTTI SETS OFF TO CONQUER
Exclusive boutiques in main cities, from Monte Carlo to Paris, from Lisbon to Moscow, choose DOTTI bags and accessories to satisfy their clientele.
2002
DOTTI LANDS IN THE USA
DOTTI brings its unique design, the superior quality of materials, and the charm of the Made in Italy to the States, entering one of the most iconic luxury department stores in the world, Saks Fifth Avenue in New York and Palm Beach.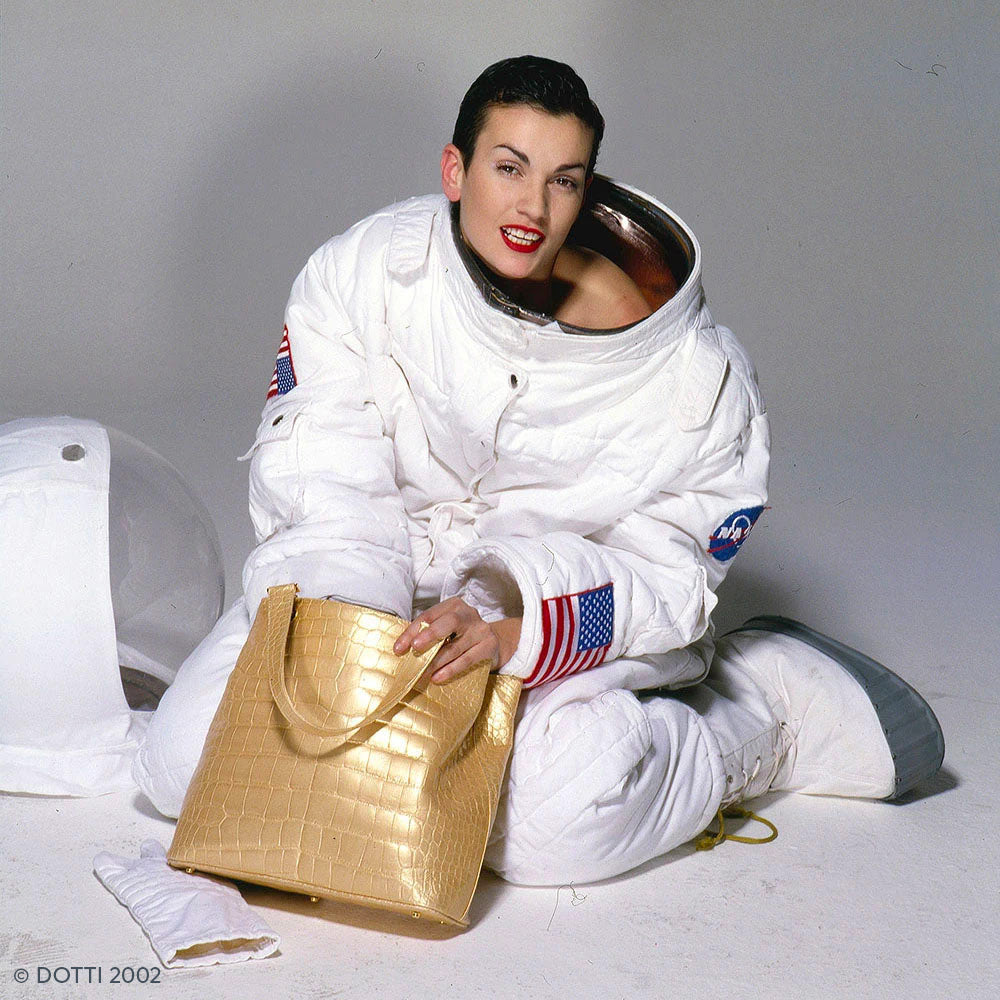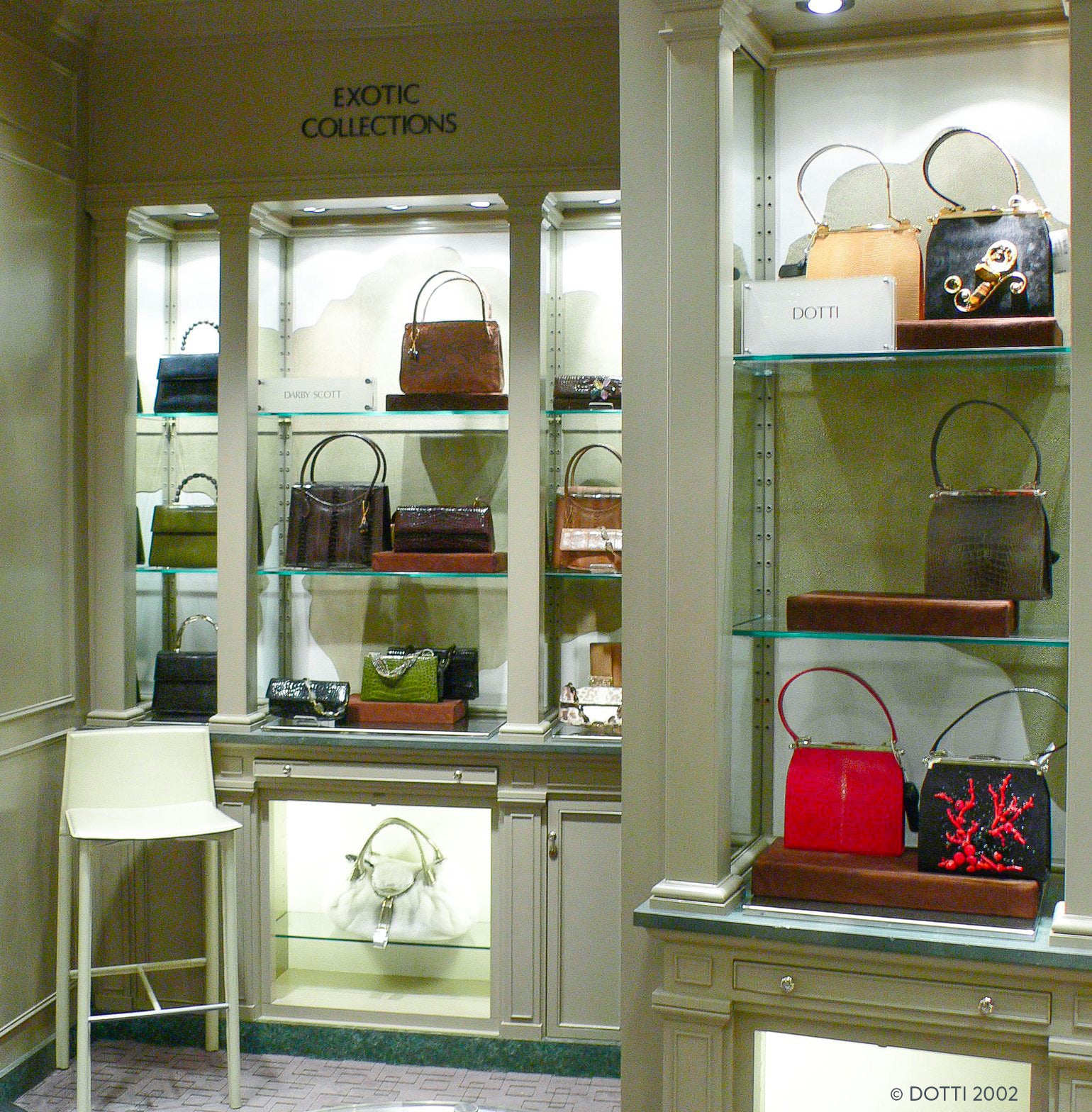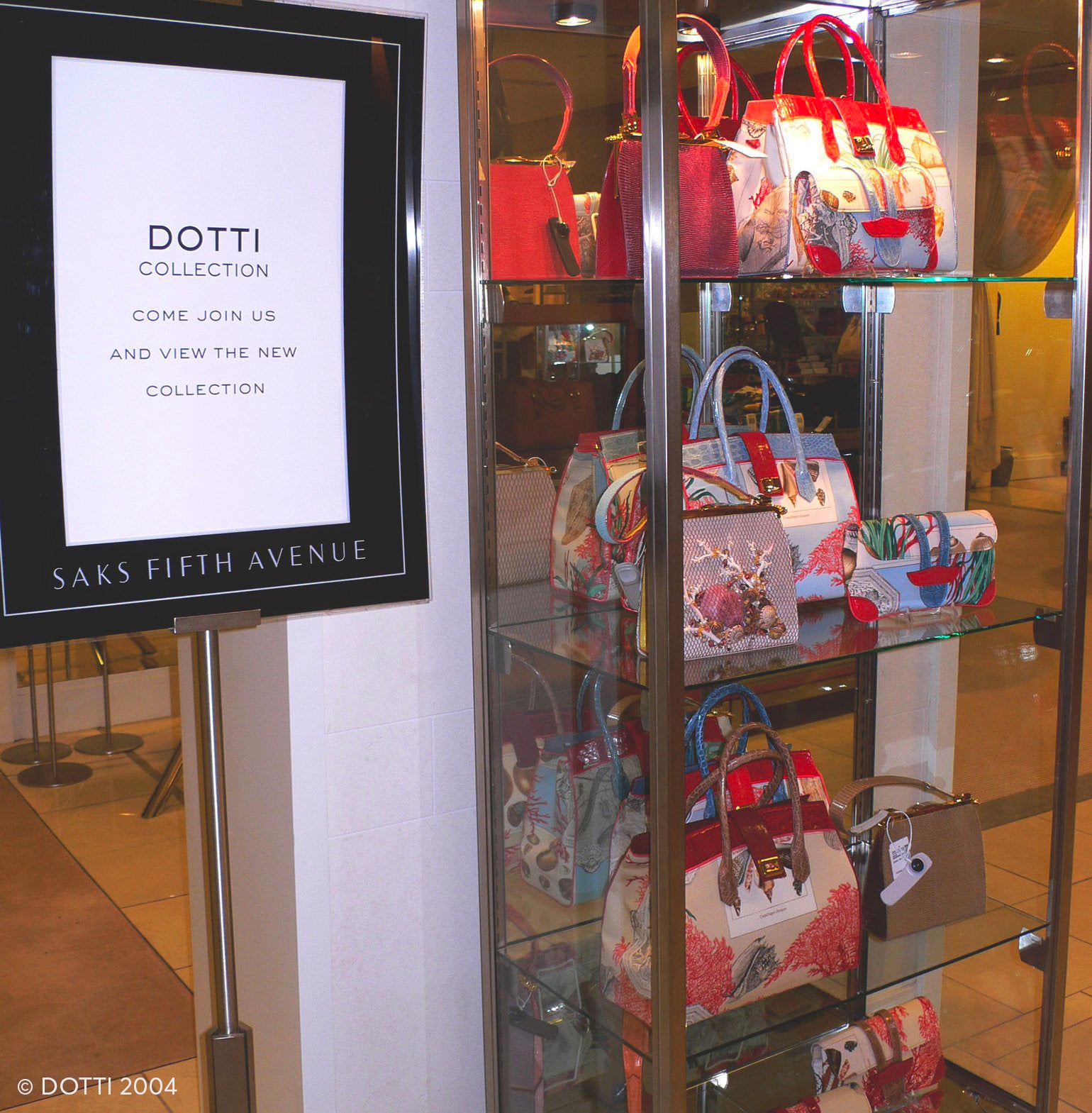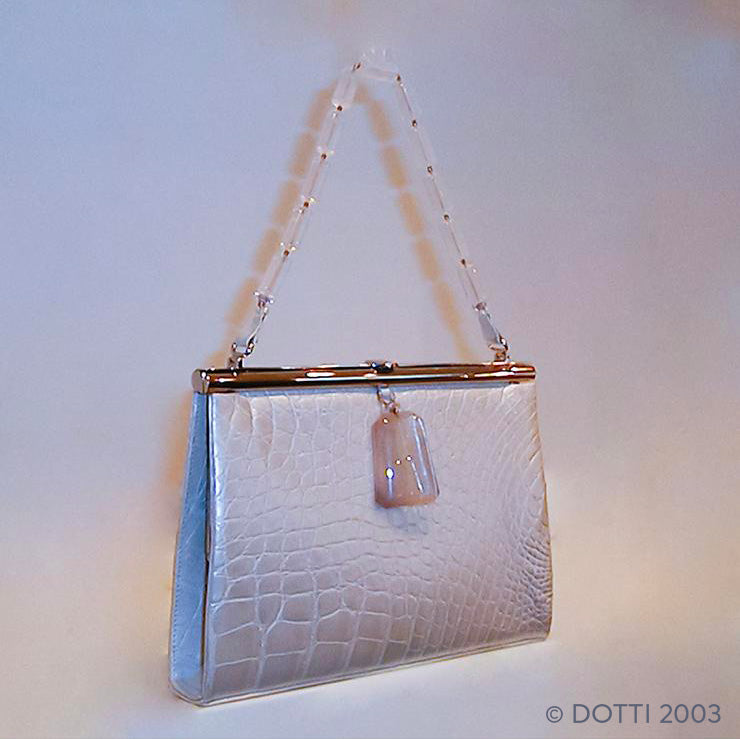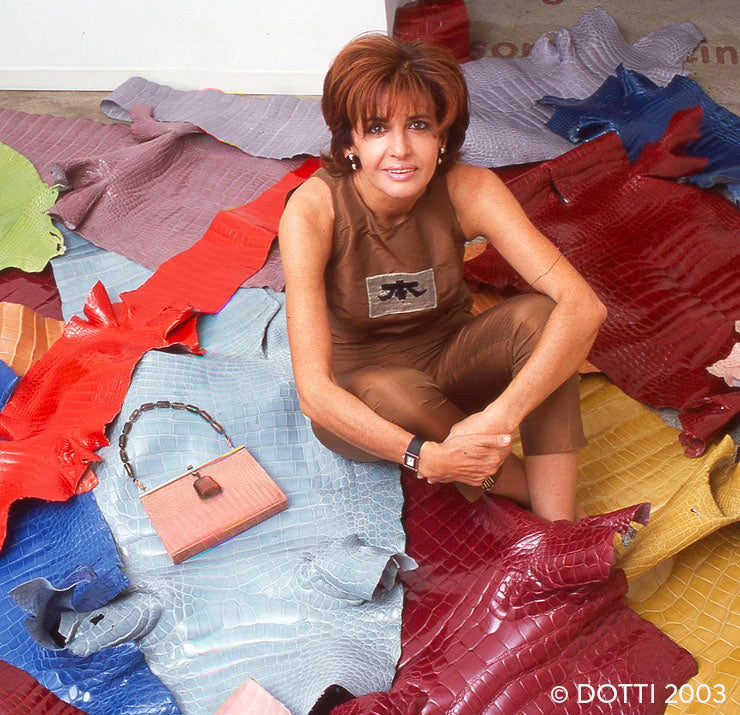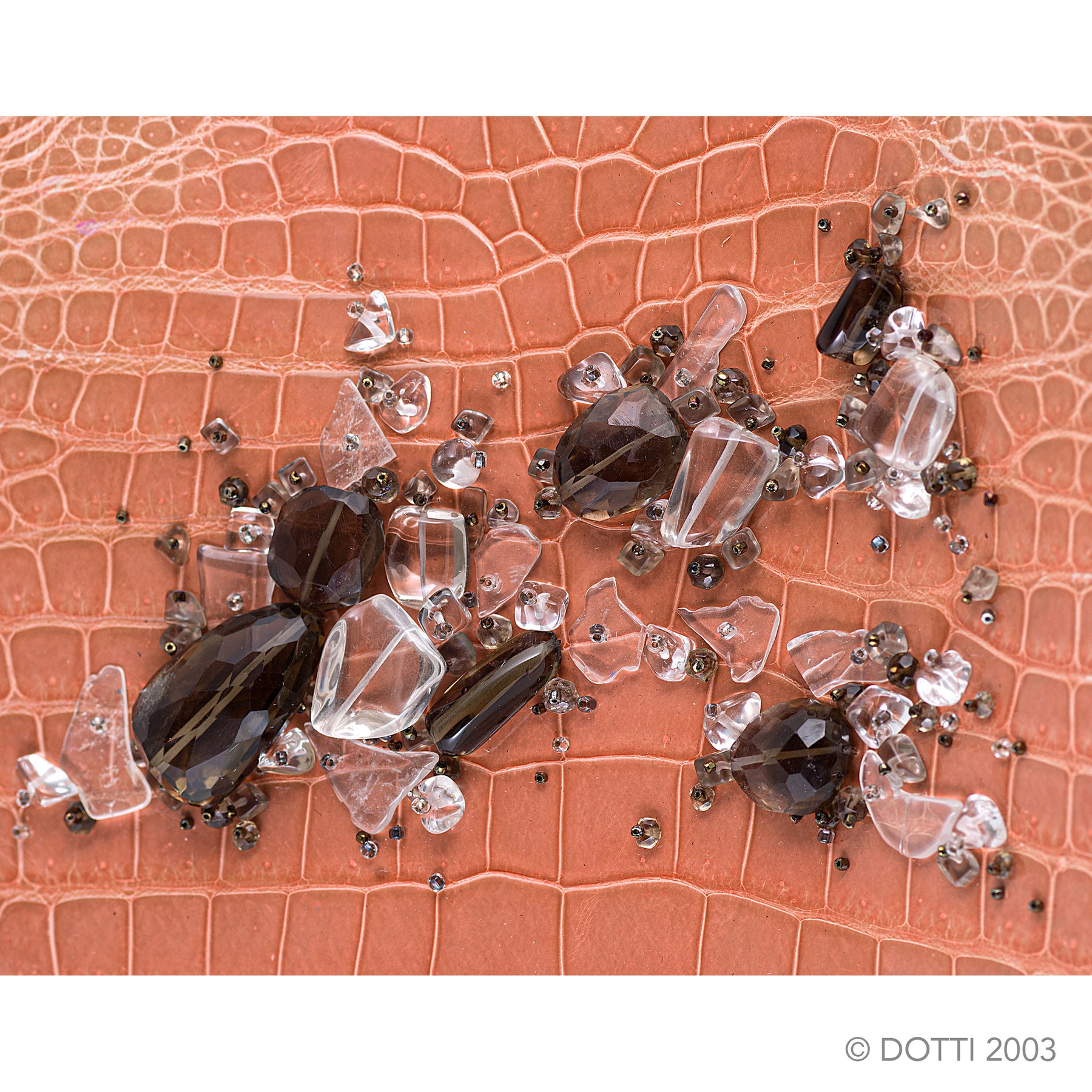 2003
GEMSTONES FOR A UNIQUE COLLECTION
Serena Dotti designs a handbag model 0092 and an accessories collection made of one-of-a-kind pieces embellished with semi-precious stones for a unique yet timeless allure.
2004
THE DOTTI POCHETTE
DOTTI presents its version of the iconic pochette, model 0218, that turns to be a must with its original combinations of materials and stunning colours.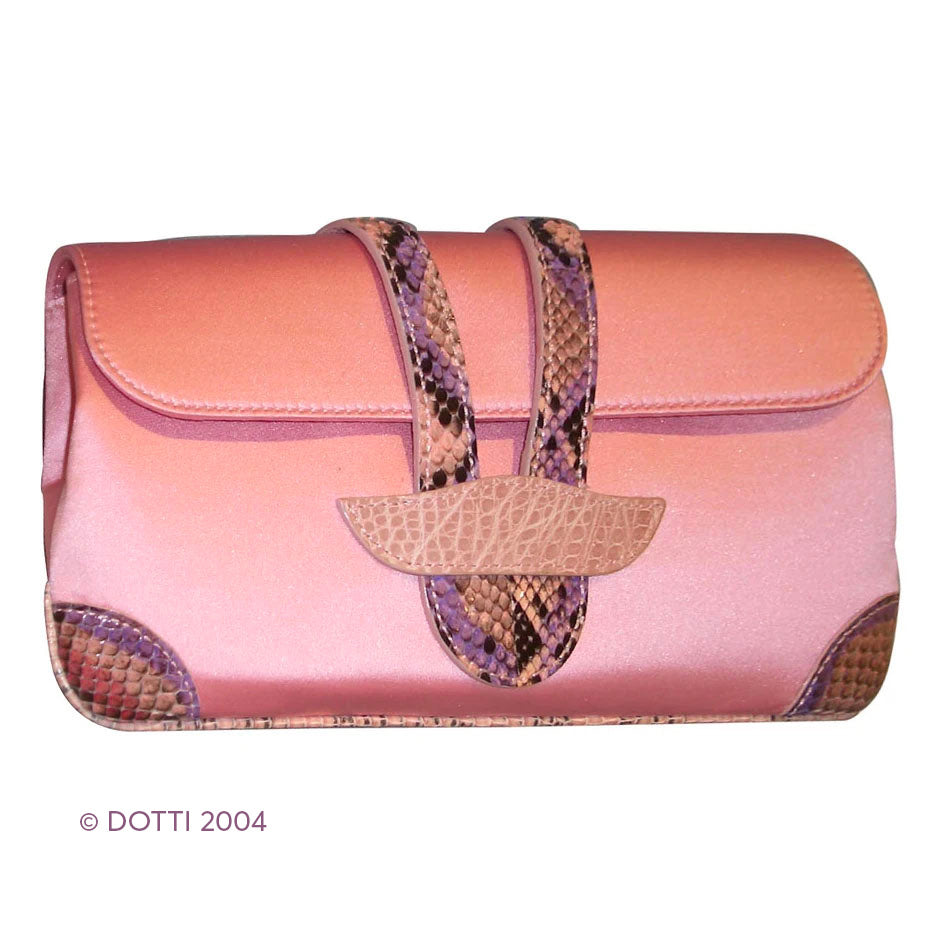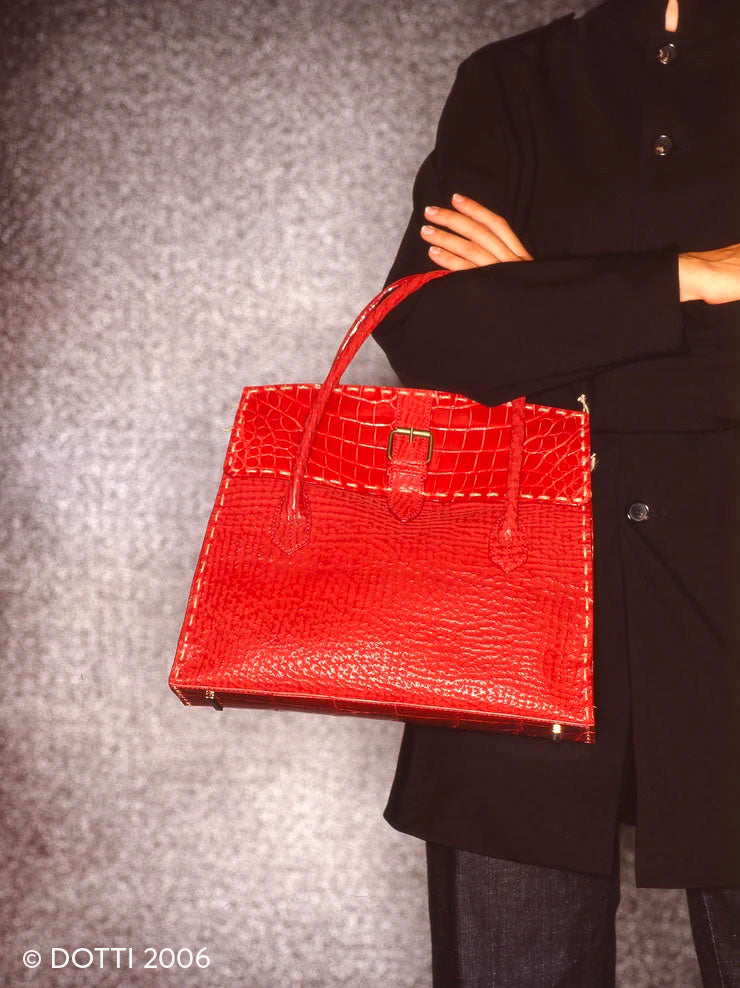 2006
UNCONVENTIONAL DOTTI
The stitches are made of a very unusual material: ultra thin, hemp cord. Peerless craftsmanship, makes this, entirely handmade bag, truly unique. Model 0003.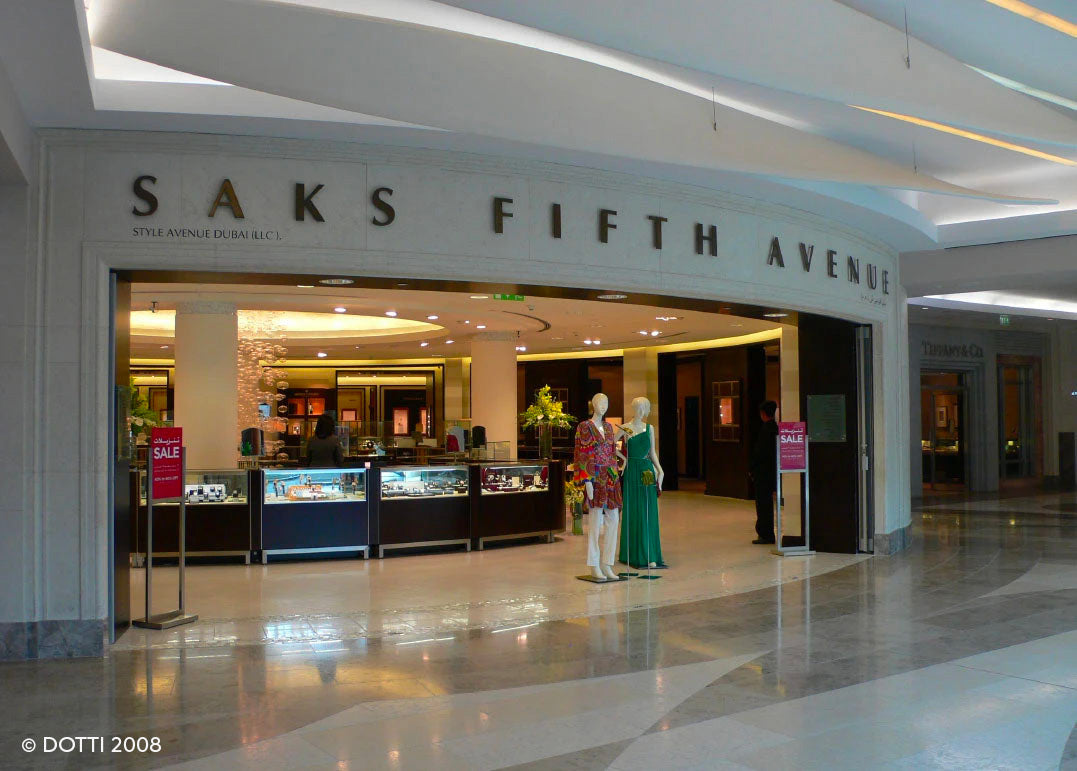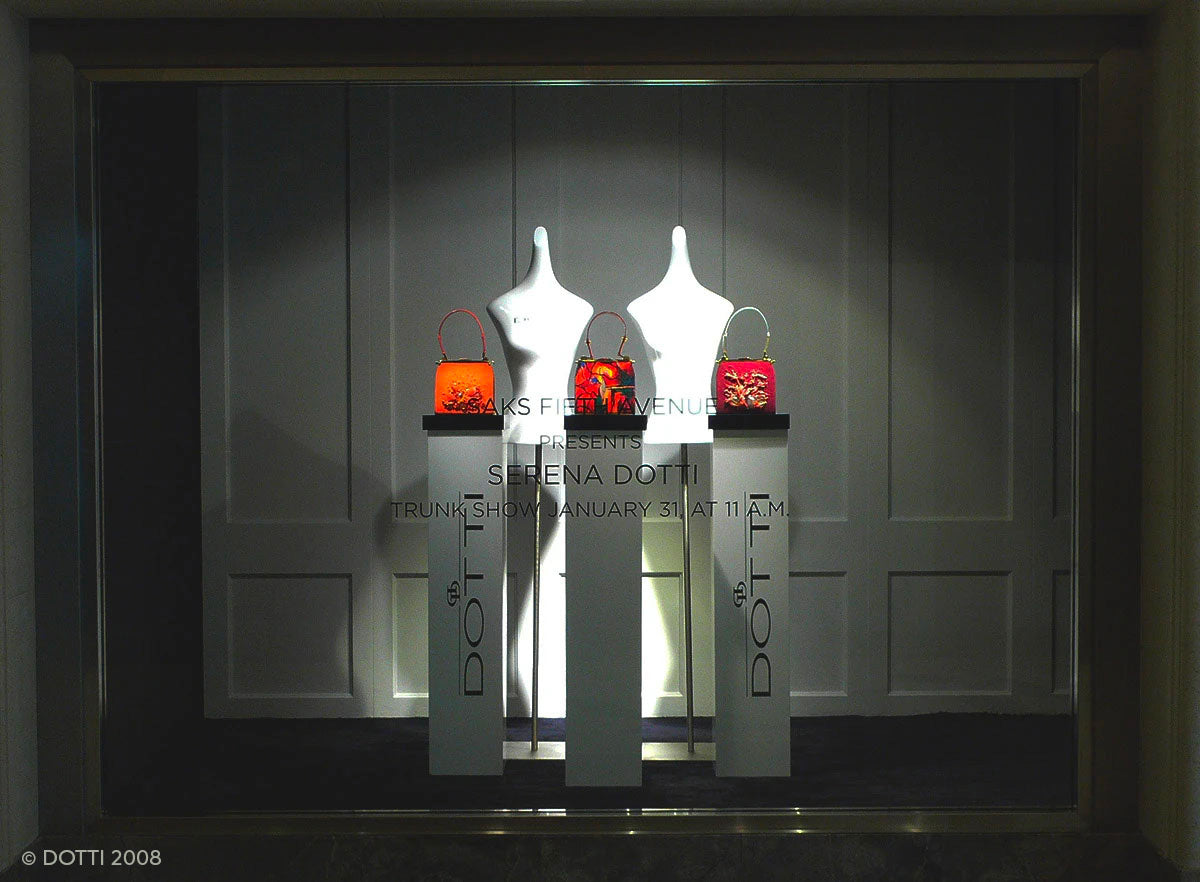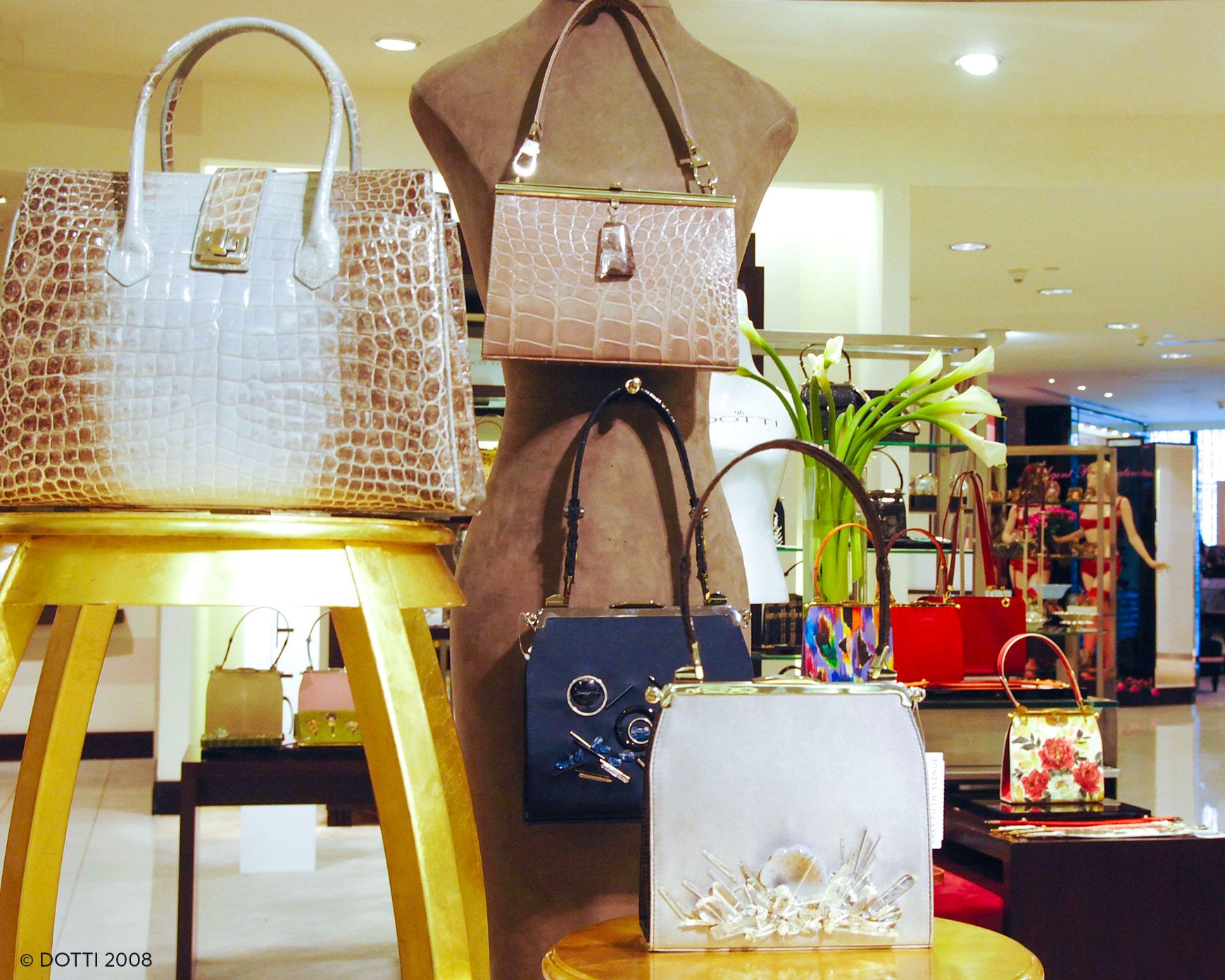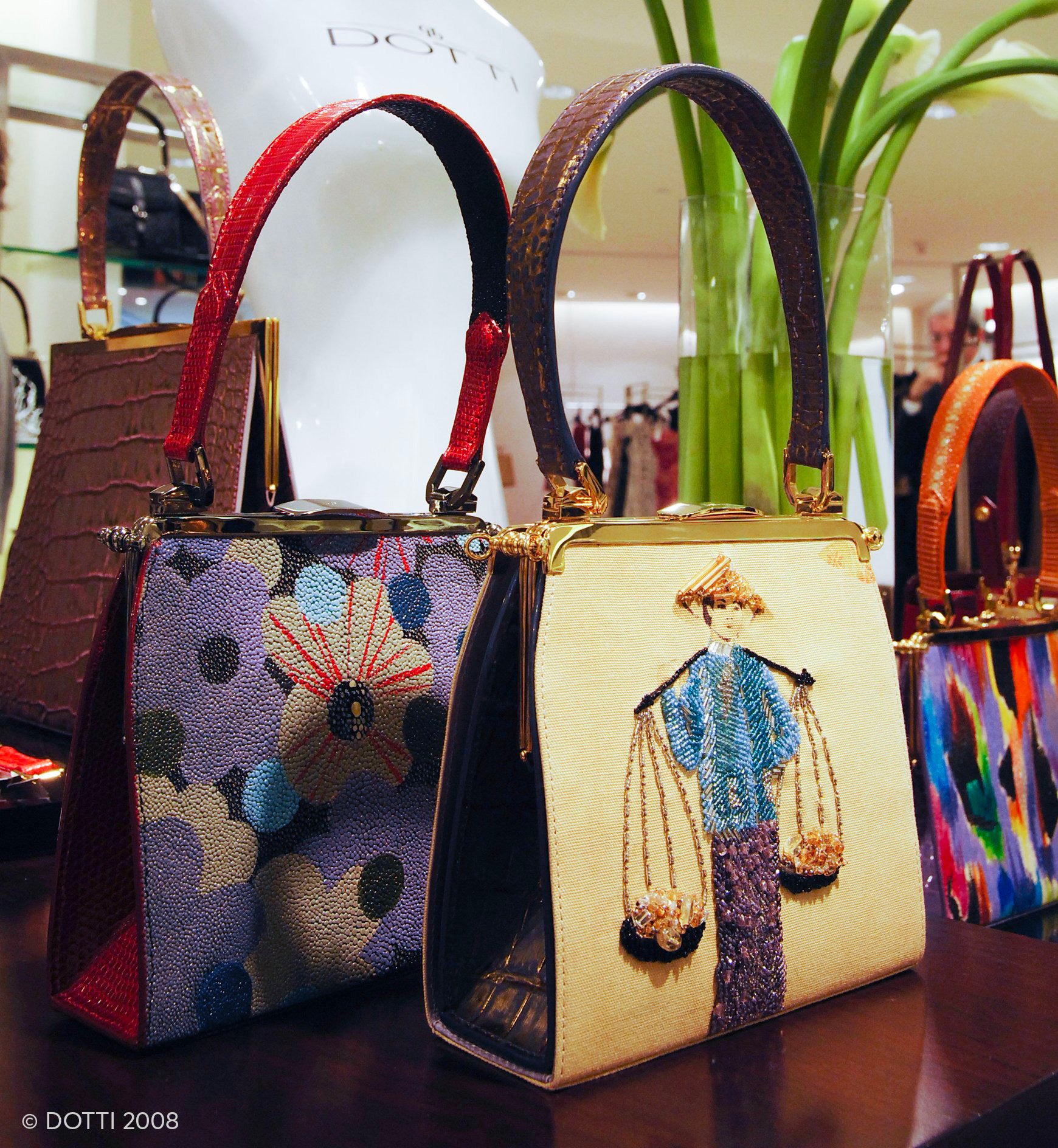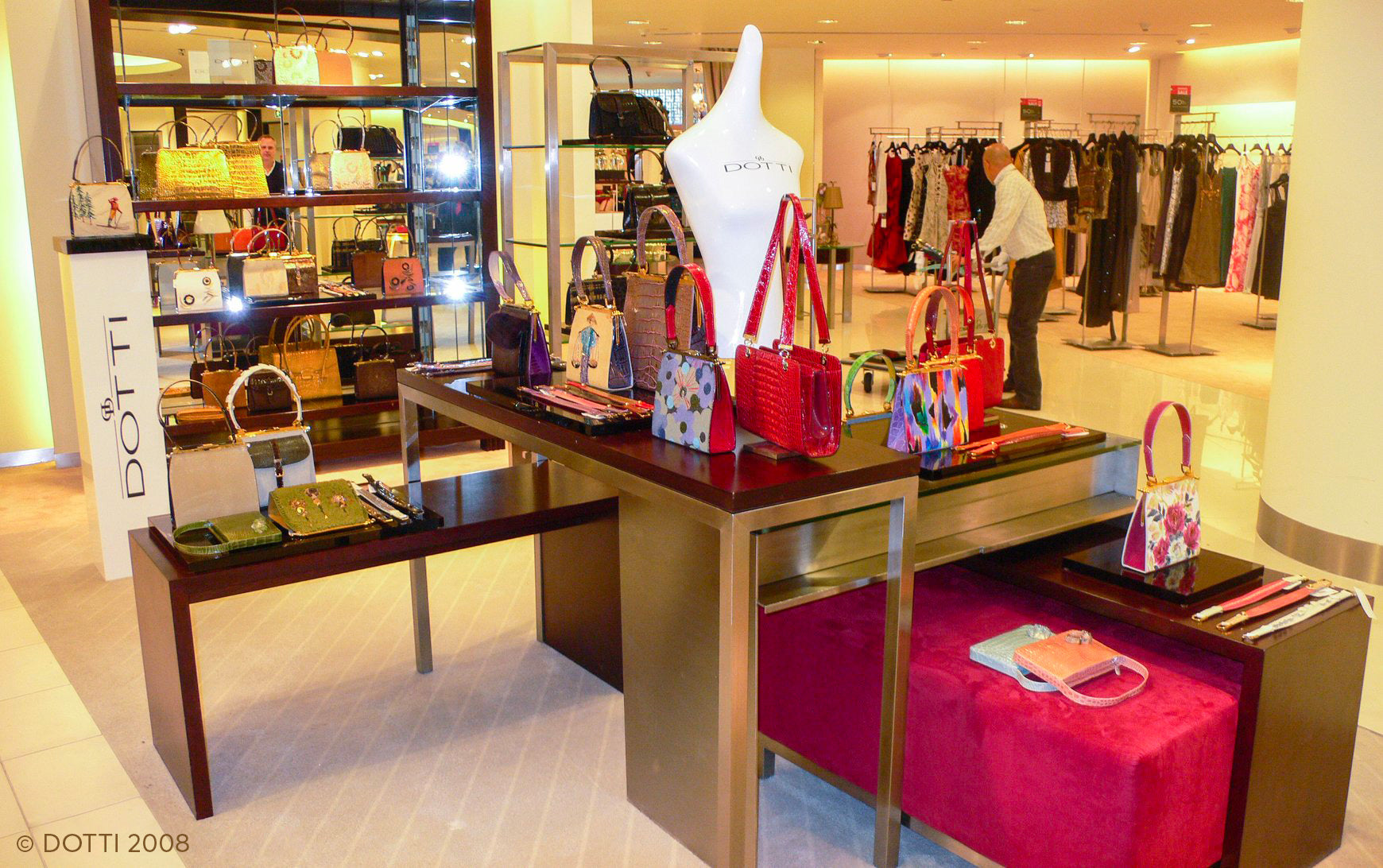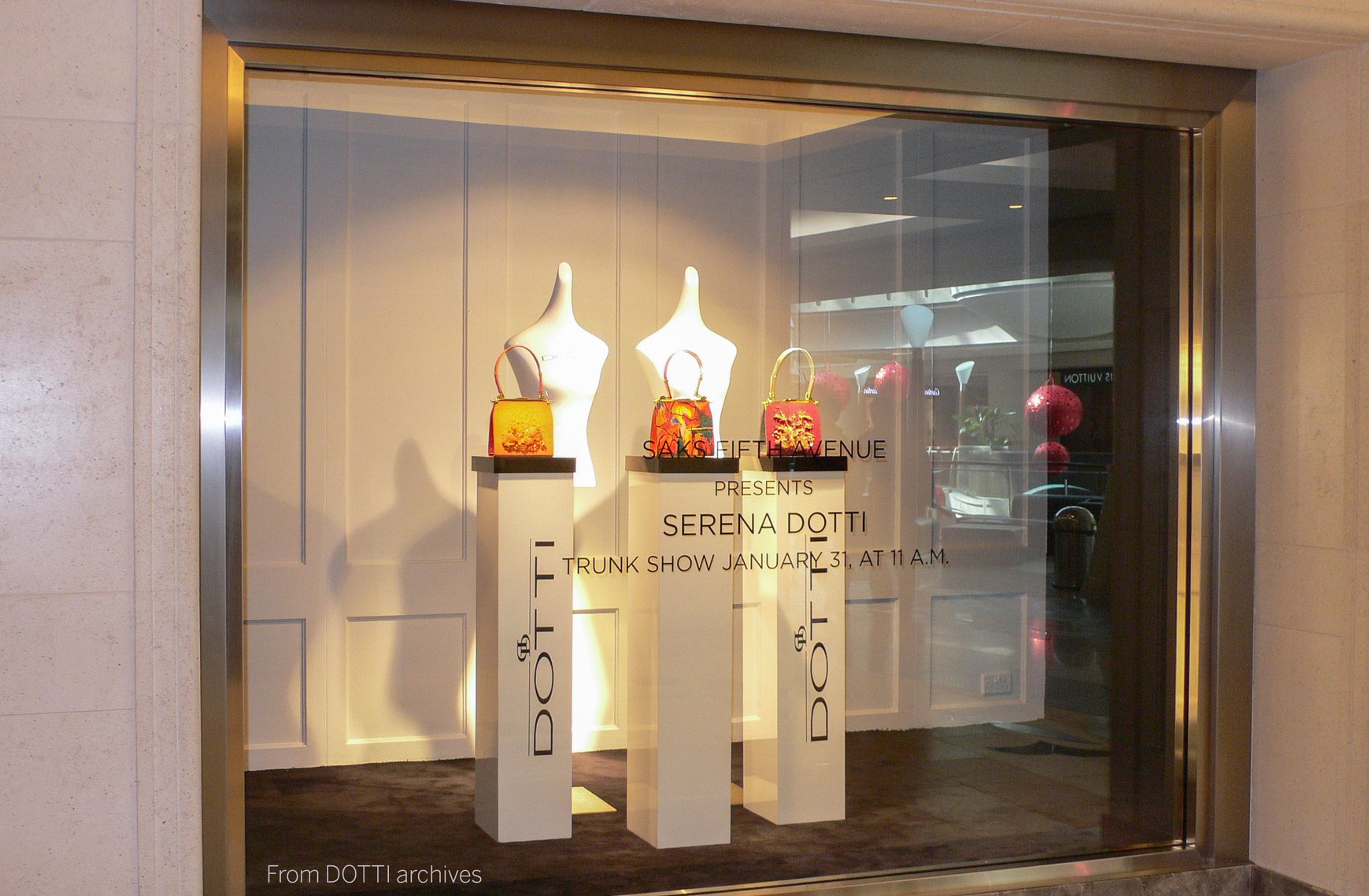 2008
DOTTI IN THE UNITED ARAB EMIRATES
DOTTI presents its master pieces of exclusive handbags in Abu Dhabi to a private circle of clients and introduces its collection in Saks Fifth Avenue in Dubai.
2009
ELEGANCE MEETS THE EYE
The 0094 midi-bag, with its shoulder handles and sculpted sides, expresses the distinctive design and attention to detail in DOTTI style.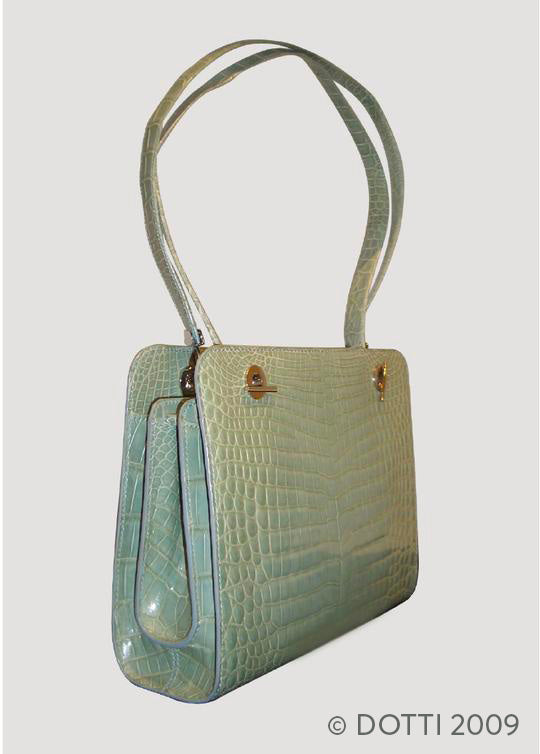 2011
MASTERING TRADITION & INNOVATION
DOTTI presents Flora, the iconic tote-bag model revisited with a contemporary look and expertly designed and crafted to be completely foldable.
2021
THE NEW COLLECTION
With their timeless shapes, contemporary details and innovative finishes, Aura, Luna, and Minerva join Flora in DOTTI's new handbag collection.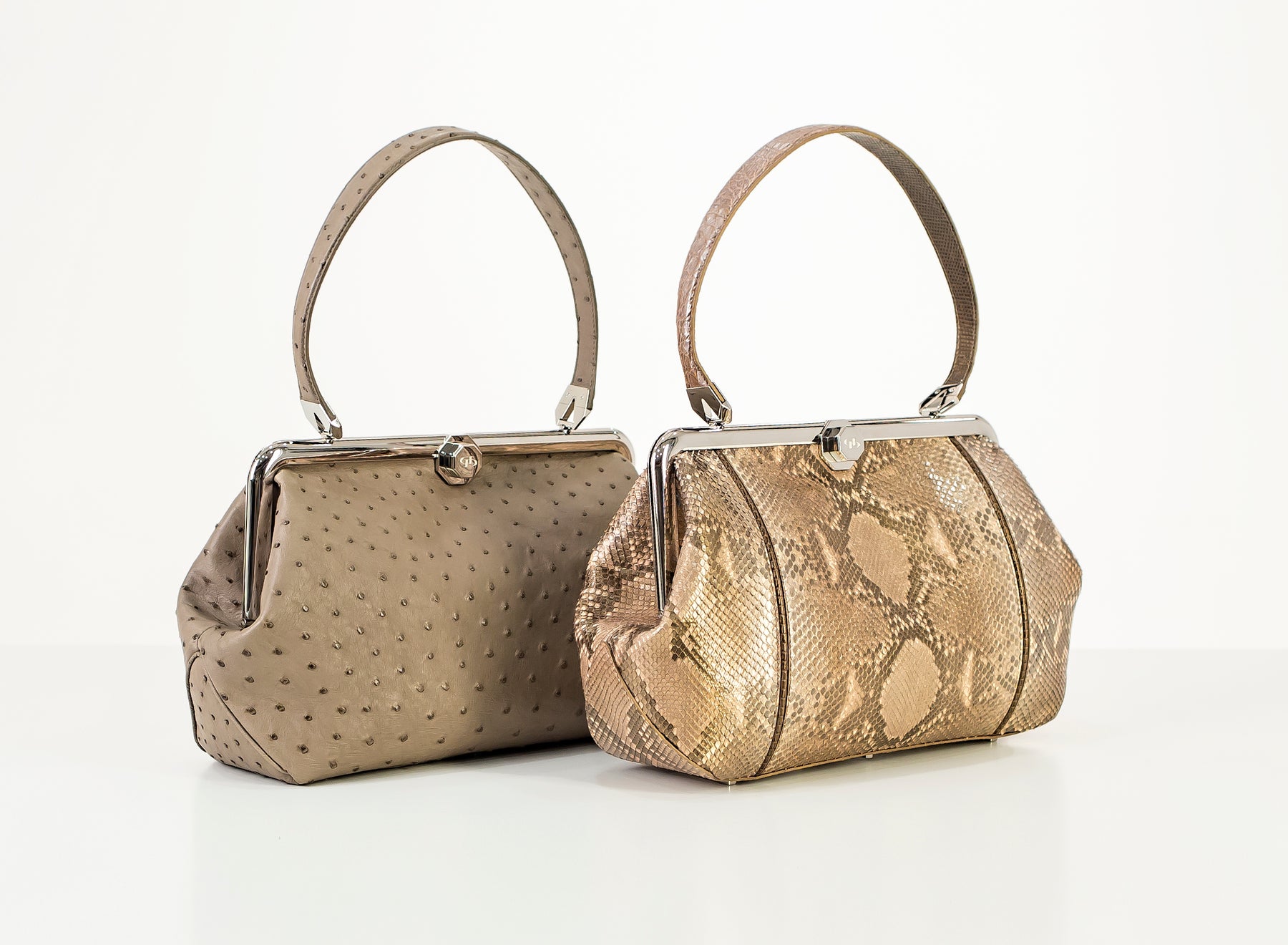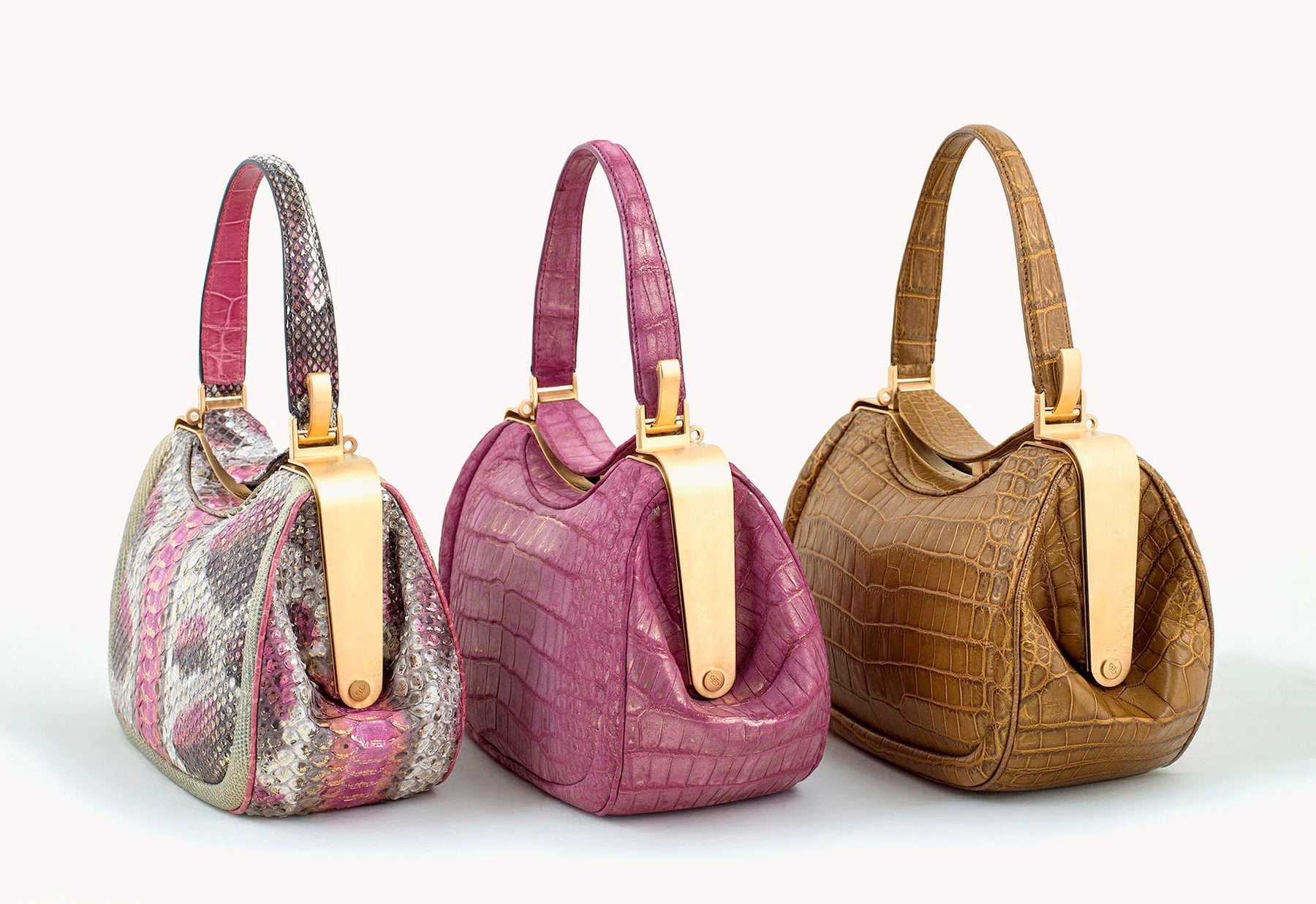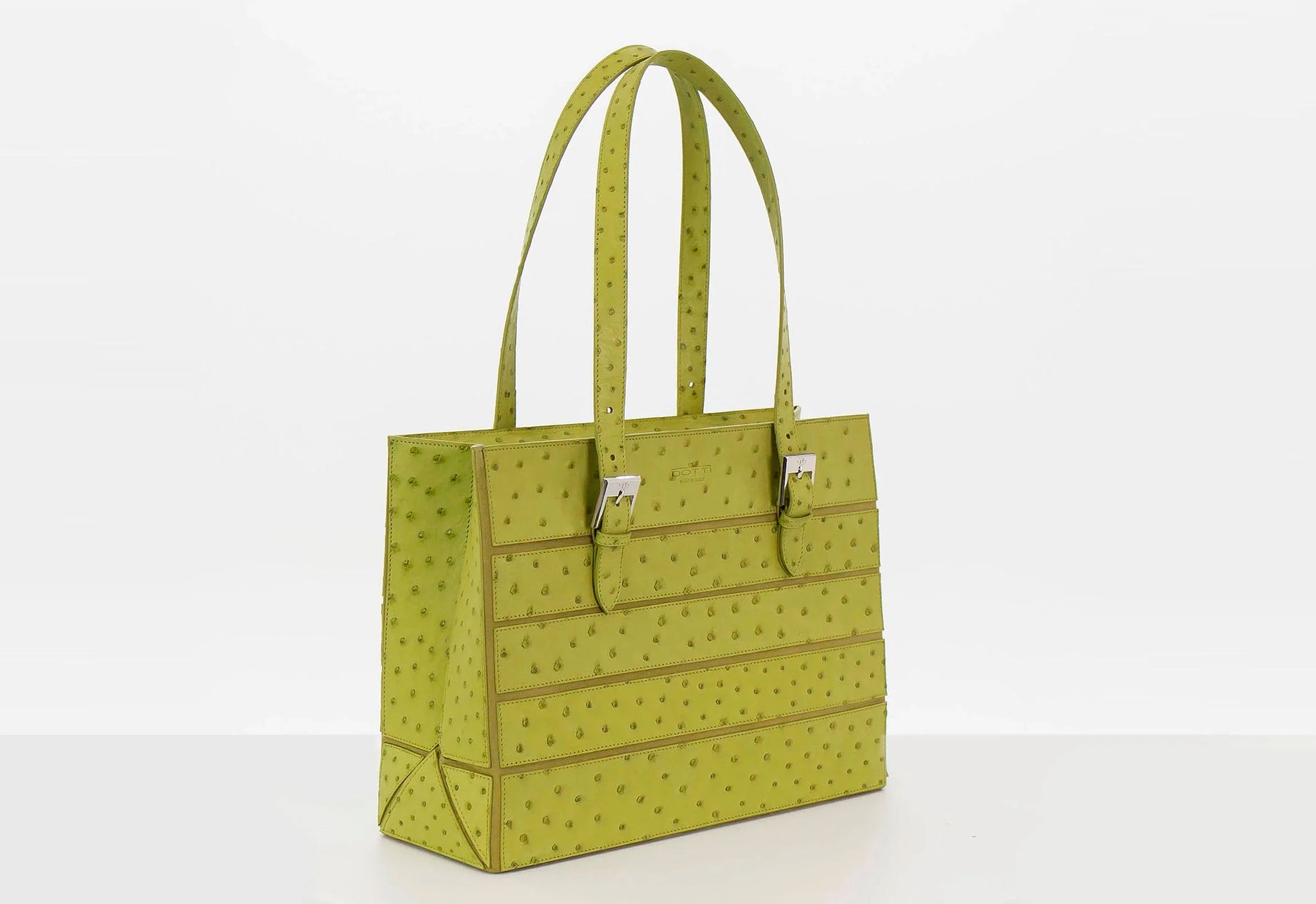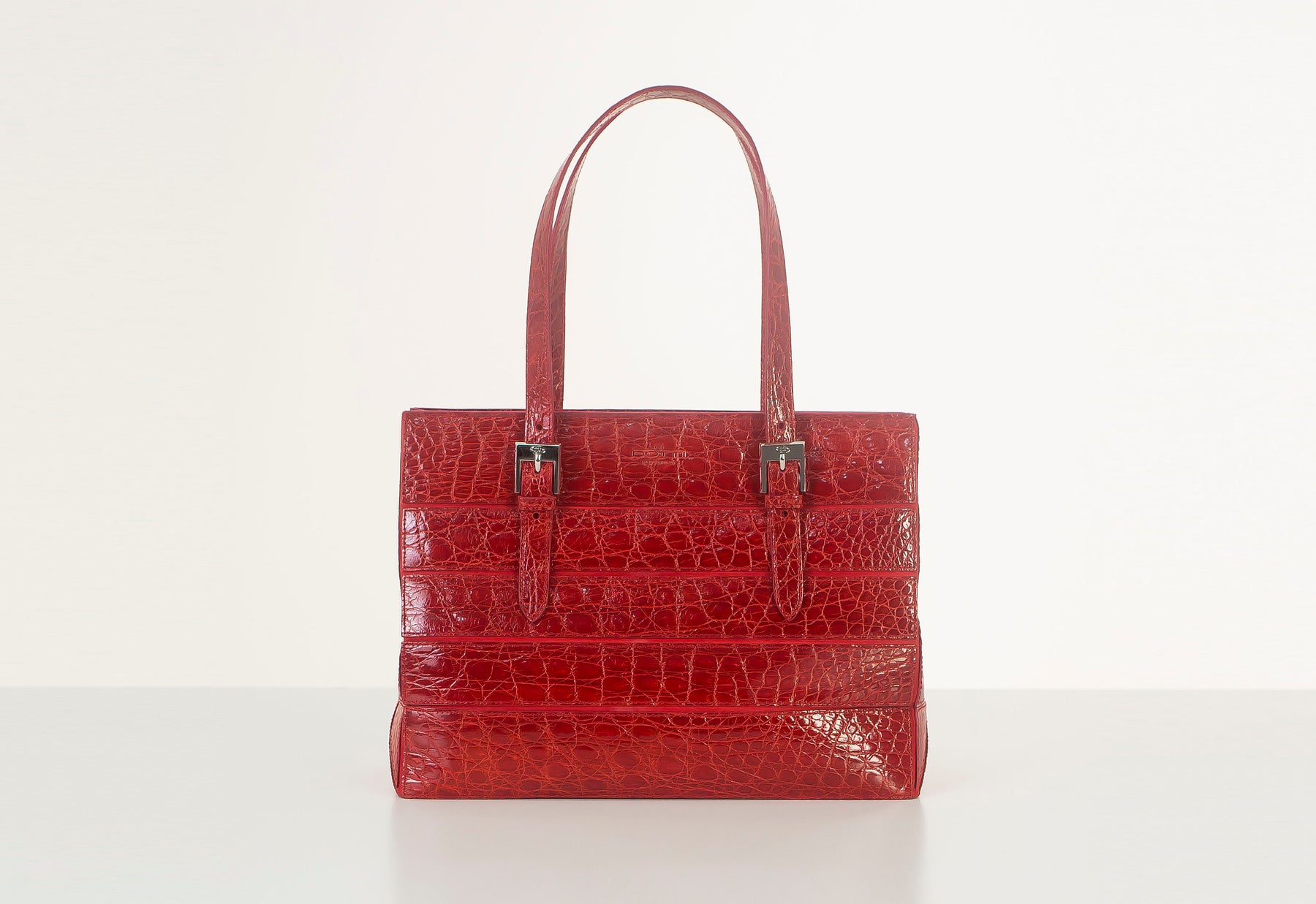 DIGITAL ERA
DOTTI goes digital and launches its website and e-commerce platform to reach out to its clients and friends all over the world and embark on a new journey together.