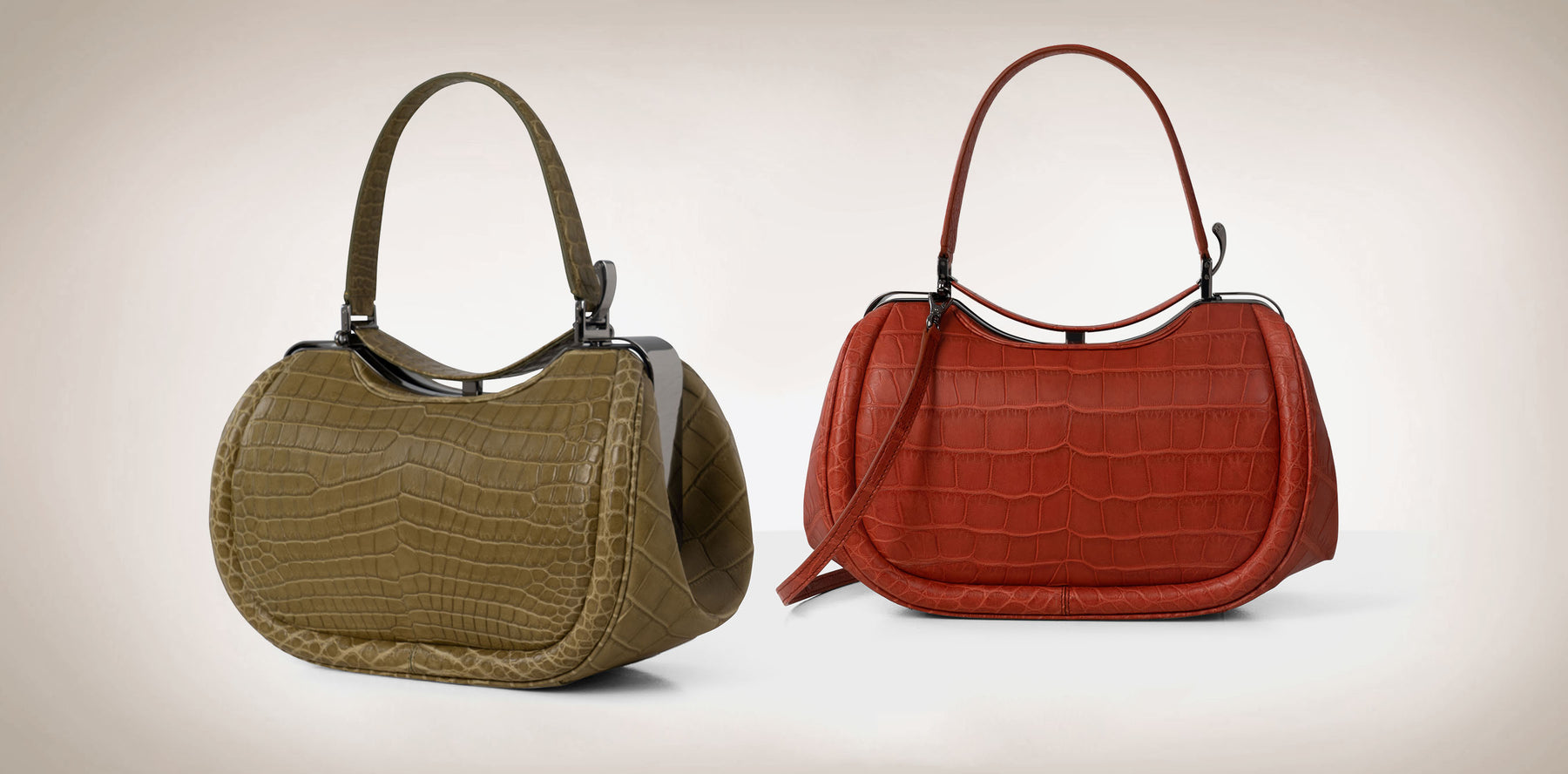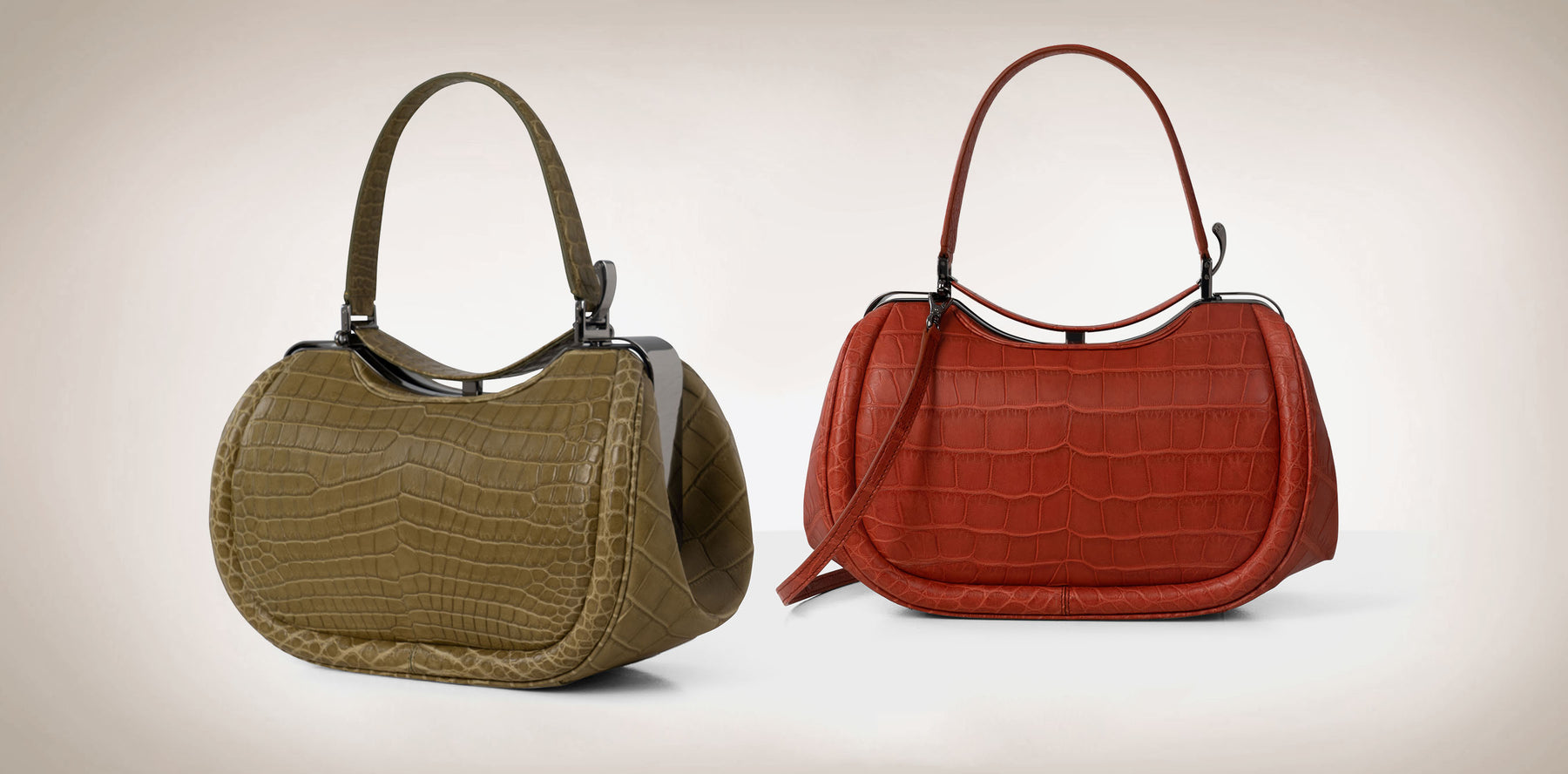 AURA

Aura celebrates women and dictates a new style.
Sophisticated, sober and timeless.
The precious exotic skins, with their unique patterns and innovative textures, embrace the very particular rounded shape of this DOTTI handbag.
The metal frame, expertly designed and made using high-precision technology, is an example of mechanical jewellery. The particularity and sophistication of the clasp adds a discreet yet distinctive characteristic to this special handbag.
With its detachable strap, the Aura handbag is perfect at anytime of the day, for any occasion.